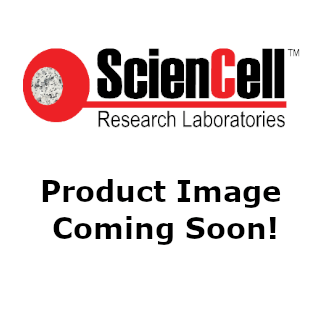 Cardiac myocytes are highly specialized cells critical for the rhythmic contraction of the heart muscle. Differentiated cardiac myocytes have little proliferation capacity, resulting in less than 50% of cell replacement throughout the human lifespan [1]. In contrast, cardiac fibroblasts are highly proliferative, and the presence of even a few proliferating fibroblasts can quickly outnumber non-proliferating myocytes in primary culture. In addition, most commercially available cardiac myocyte medium for primary cardiac myocytes contains serum, which can further promote fibroblast outgrowth. Due to the challenges associated with culturing primary cardiac myocytes, ScienCell has developed Cardiac Myocyte Medium–Serum Free to support cardiac myocytes in culture while limiting cardiac fibroblast proliferation.
Primary cardiac myocytes are an important tool for studying the molecular mechanisms of cardiac myocyte biology and hypertrophy. A deeper understanding of cardiac myocyte functionality may lead to the development of new treatments for heart failure.
[1] Bergmann O, Bhardwaj RD, Bernard S, Zdunek S, Barnabe-Heider F, Walsh S, Zupicich J, Alkass K, Buchholz BA, Druid H, Jovinge S and Frisen J. (2009) "Evidence for cardiomyocyte renewal in humans." Science. 324: 98-102.