Optimizing qPCR sensitivity and specificity
September 20th

1pm to 2pm
Overview:
qPCR can be a powerful tool for analyzing gene expression. When designed properly, however its strength relies on the quality of the primers used in it. Our scientists know this and follow stringent guidelines to design primers for our GeneQuery qPCR arrays. When researchers design their own primers without comprehensive knowledge of good primer design, qPCR results can be inadvertently influenced yielding unreliable and inconsistent data. Our webinar will cover guidelines used by our scientists in designing our quality GeneQuery qPCR primers arrays while highlighting our human endothelial cell biology array. An extended FAQ session for your questions and concerns will follow.
Objectives:
Delineate frequently overlooked primer optimization parameters during qPCR design.
Demonstrate the benefits of properly optimized primers in qPCR analysis.
• Exemplify the ease and use of GeneQuery qPCR arrays in gene expression analysis.
About the Speaker: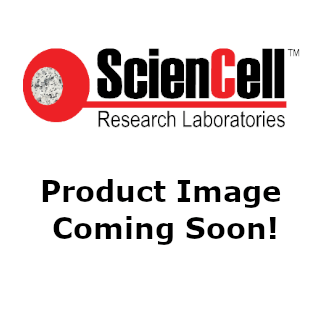 Jennifer Tung, Ph.D.
Research and Development
ScienCell Research Laboratories, inc.
Dr Jennifer Tung is a Scientist in ScienCell's Research and Development department. Tung received her PhD in Cellular, Molecular, and Biomedical Studies from Columbia University, New York, NY in 2012. Her research was conducted under Dr Jan Kitajewski, now of the University of Illinois at Chicago, IL focusing on endothelial cell biology and angiogenesis. She completed her post-doctoral fellowship with Dr Mark Ginsberg at the University of California, San Diego, CA examining cerebral cavernous malformations and vascular biochemistry. Tung joined the ScienCell R&D team in Feb 2016 and has been involved with developing GeneQuery qPCR arrays.
Cost: FREE
Scheduling conflict? Register and you'll receive a copy of the recording!